Reading Time:
2
minutes
Thank you for your interest in the Motorbikes Home Screen!
Check out motorbikes for sale and rent, accessories and apparels by tapping on the respective icons. Also keep an eye out for exclusive promotions and events in the home screen banner.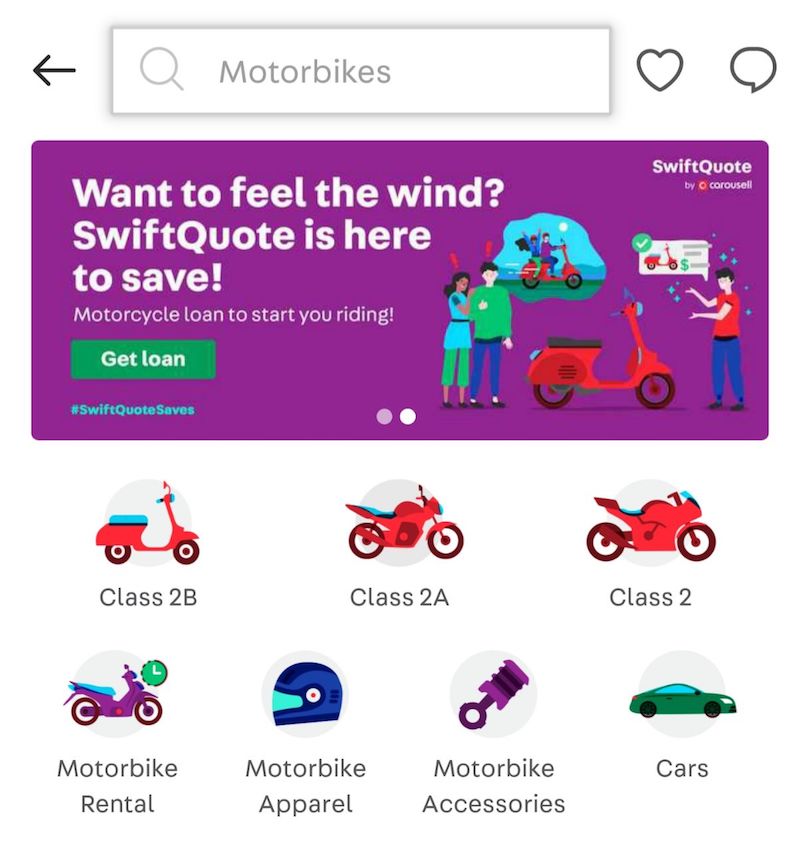 To check out the Useful Tools, follow these steps:
Fire up your Carousell app (or download the Carousell app from App Store / Play Store)
Tap on the Motorbikes icon to access the Motorbikes
Tap on the "More" button
Here's a rundown of the various tools available:
For motorbike buyers, check out the Loan Calculator to estimate your monthly car loan repayments.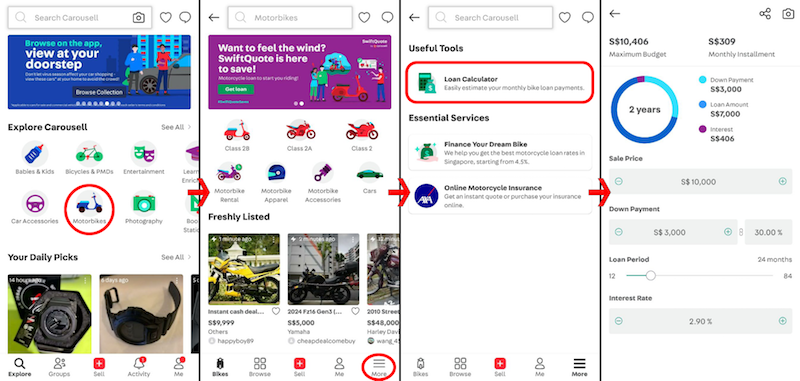 Once you've decided on a budget that works for you, get in touch with SwiftQuote to get the best loan interest rates and a guided process to help you through the financing process. Simply click on the "Finance your Dream Bike" icon!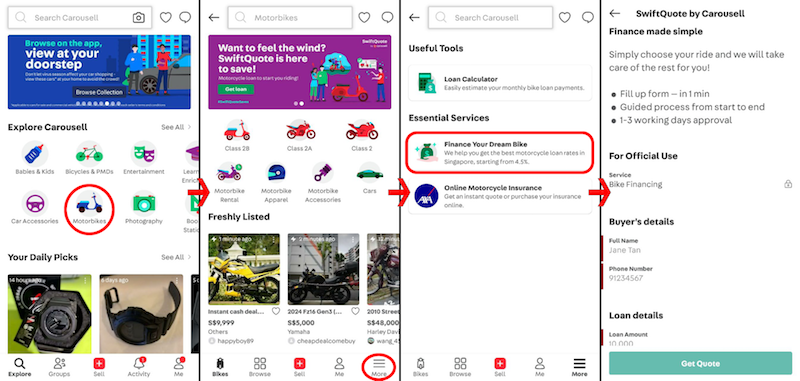 Before you hit the road, you'll be needing insurance for your motorbike. Get the best insurance quotes right from within the Carousell App.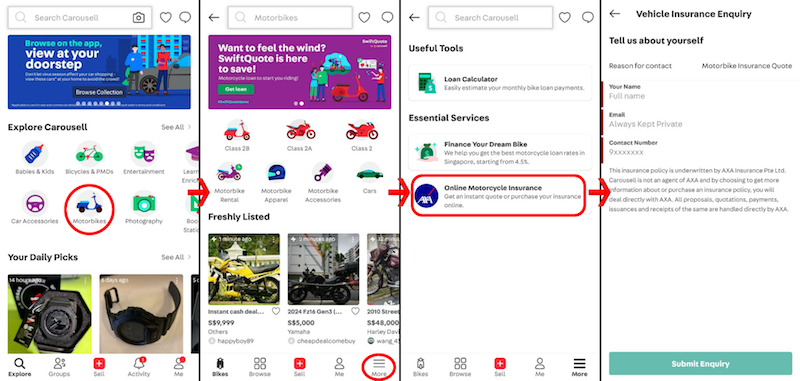 Download the Carousell app today!