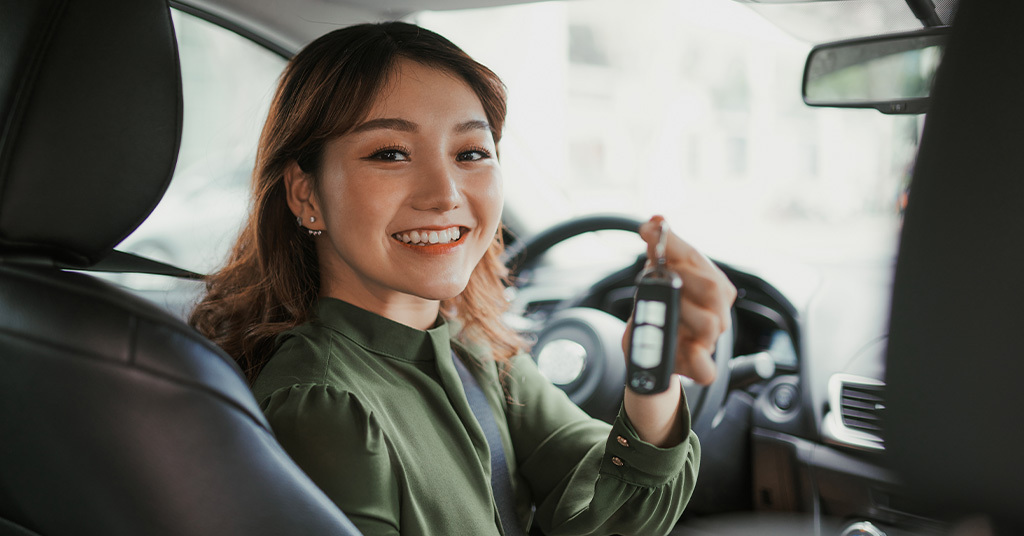 Reading Time:
9
minutes
Introduction
The global car rental market size has seen an uprise in the past few years and was valued at USD 98.14 billion in 2020 and is expected to grow further, expanding at a compound annual growth rate (CAGR) of 4.6% from 2021 to 2028. The reason behind this explosive growth is because of a significant rise in the number of people across the globe taking business and leisure trips, which has boosted the car rental sector big time.
The industry has been growing at an exponential rate owing to many other factors like access to the internet which has helped car rental companies to capture a huge customer base with the help of dedicated mobile apps, which has become extremely convenient for customers to book their preferred car on rent. The ever-growing technology has been the sole reason for the unprecedented growth of the car rental industry.
The advancement of technology has boosted various sectors and the car rental industry seems to be its biggest beneficiary having improved it's customer service and management in a prominent manner, enhancing their services at its best. Smartphones have added to its further success, as now customers are able to rent a car at the click of their mobile buttons. The entire car rental experience has changed for good and is poised to reach even better heights in the future.
Car rental market in Singapore
The cost of owning and maintaining a car in Singapore is huge, which has prompted people to look for more affordable options and renting a car is one of them. For those wanting to drive around the city for work or for a vacation, renting a car is the best option as it doesn't involve any commitments like servicing, maintenance or paying taxes as one can use the car for the specified timeframe and then return it to the car rental company.
This trend has been on the rise in Singapore as more and more people are opting to rent cars instead of buying them, which is easy on their pockets. Singapore's car rental industry is further categorised into local brands, international brands and car manufacturers or dealerships. The budget of renting a car in Singapore depends upon which company you are choosing and for how long you are renting the car, apart from the model you are choosing. International brands are a bit pricier than others here. 
Know your eligibility to rent a car in Singapore
To rent a car in the city, there are certain eligibility and licences you need to have, without which your chances at getting a car on rent diminishes.
Here are the few things which need to be checked before you take the plunge:
       

Age limit:

A majority of car rental companies look out for renters who are aged between 23 years to 69 years. A few companies even allow those between 70 and 74 years of age to rent cars, but the rental costs increase significantly in such cases.
       

Probation driver (P-plate):

People who have less than a year of driving experience in Singapore stand to be rejected, as they are still a P-plate driver. There are though a few car rental companies in Singapore where you might get lucky, but you need to search for them.
       

Non-residents:

For expats staying in the country, a valid driving

licence

issued in their country is required, or else an international driving permit will also suffice. After the duration of 12 months, they need to convert it into a Singapore driving

licence

. There's a conversion cost of $50 which needs to be paid along with a basic theory test to gauge their Singapore traffic rules.
       

Others:

A few car rental companies have age and experience requirements too for certain types of premium luxury cars like Mercedes

Benzs

,

Audis

, BMWs, and

Volvos

. You need to either be between 23 and 65 years of age with three years driving experience.
What are the different types of car rentals?
There are two types of car rentals available in the Singapore market – short term rental (hourly basis) and long term rental (weekly/monthly or yearly basis). The rates for both differ significantly. Let's have a look at what would be the cost of renting a car for short term as well as long term.
Short-term car rental rates in Singapore:
The short term car rental rates depend on a few factors like the type and size of the car you are renting, its make and model, the duration for which you are renting the car and peak surcharge (if any)
Here's a quick look at how rental rates differ depending on the type of car you choose. As it can be seen clearly that a larger vehicle demands more charge as compared to smaller ones.
| | |
| --- | --- |
| Car Type | Rental Rates |
| 5-seater  sedan | $50/day |
| 7/8-seater MPV /SUV | $150 to $200/day |
| Luxury car | $200 to $950/day |
| Passenger van | $110 to $500/day |
One point to be noted here is that the shorter the duration of your rent, the more expensive its cost. For example, a car rental company will quote you $80 to rent a mid-sized sedan for a day, but the same will be rented out at $260 for 5 days, which means that you get an additional discount if the period of renting the car is more.
These are normal day prices which are bound to change before any holiday or peak surcharge. During festive periods the prices are likely to shoot up more. 
Long-term car rental rates in Singapore:
 If you want to rent a car for a longer duration say a week or month or even a year the price structure will change drastically as you are now slotted into car leasing.
 The longer the period of your rental agreement, the cheaper the deal. For example, if you rent a Honda Civic for a month, the rough estimate would be around $1,600, but if you lease the same car for a year, the monthly rental would come down to $1,500 instead. 
One important point to be noted here is that if you want to make such a long commitment, you need to be careful as any premature withdrawal of your lease can incur penalty costs, which could go as high as 200% of the remaining part of the contract, cost wise.
 Inclusions in the car rental package
Car rental rates vary between different companies as each has something to offer which add up to the total cost. There's insurance, loss damage waiver etc. which come along resulting in cost difference.
Car rental packages generally include these few items mentioned below:
       

Rental amount

       

Period of rent

       

Security deposit amount

       

Payment schedule

       

Insurance coverage details

       

Emergency breakdown contact details

       

Termination penalties

       

Others (restrictions of entering into surrounding borders)
Some additional points to be noted are as under:
Mentioning all the drivers names: If someone else is also going to drive the car other than you, make sure that their names are mentioned clearly, or else you might be insured, and they might end up being not.
Excess payable: This is the amount you pay when there's any cost you want to claim. For example, the workshop charges you $1,500 for repairing the car. If the contract's "excess" is $400, you pay that amount and the insurance company pays $1100. This specifically works for cars heading towards Malaysia.
Loss Damage Waiver (LDW) or Collision Damage Waiver (CDW): In case of any damage to the vehicle the car rental company will pass on the costs to you, but if you opt for an LDW or CDW, you can shield yourself from it, by paying a higher upfront fee.
Theft Protection Insurance: If your rental car gets stolen, you're saved from bearing the costs as this insurance lowers the liability amounting to a smaller payment.
Furthermore, you need to pay a security deposit when you rent a car, which will be returned fully if the car is undamaged and free from any contract breaches.
Can you cross the border in your rented car?
Not all car rental companies are comfortable with the idea of you taking the car across borders, especially Malaysia. A few though have special packages for cars that can be taken across the Causeway, while some levy a surcharge ($20 to $50) depending on how far you intend to travel in Malaysia.
You need to decide beforehand whether you want to drive locally or out of the country, and then proceed to avoid any surprises at a later stage. While making the contract make sure it meets all your requirements or request for changes if they don't. Also, if you're planning to travel to Malaysia, make sure you don't opt for a luxury or fancy car as it can attract thefts. Also, choose a bigger car as they are more robustly built for highways and rough roads.
Miscellaneous things to check before you sign the contract
Before you pick up your chosen rented car and drive off, there are a few other things which you need to check, after going through the contract terms and conditions, as explained below.
The age of the car affects its price significantly. Check the year of registration, as new cars cost much more than older ones. Also, the year of registration will clear the COE price. If that is high, it is likely that the cost of the car will also be slightly on the costlier side.
Check the mileage, as how old the car is doesn't denote how it will perform. In Singapore the average running of a car is around 20,000 and 25,000 kilometres a year, and anything that shows more on the odometer calls for a concern as you don't know how well it will perform once you hit the highway.
Always check the nitty-gritty of the car you are renting out, as you are liable for any damage that is discovered when you return it back.
Things to avoid while renting a car
Renting a car and driving around can be an exhilarating experience, however you have to be aware and avoid certain mistakes which could turn your experience into a bad dream. Here are a few mistakes which you need to avoid while renting a car
Choosing a car rental company hastily
Settling for a company you come across without any kind of cross verification or checks can prove to be costly. The rates offered by different companies vary, so make sure you do your homework and choose the one that gives the best deal, or else you might be losing out on discounted deals.
Research well in advance and compare the rates of different car rental companies before settling for one. Picking up the one which gives you value for money would be a wise choice. Once you have zeroed down the company, read the fine print and go through the terms and conditions, without missing out any important point. Overlooking or not understanding the contract can cost you at a later stage, and you would end up paying more than required.
Paying for things additionally
A car rental company offers a lot of additional features which are quite impressive but also heavy on the pockets. GPS, extra child seat, entertainment system etc. are a part of the game, and you end up paying more for things that you don't really require.
Before confirming, check the car properly along with its features and if any additional add-ons are causing the price to rise, ask the company to remove them to eliminate unnecessary expenses.
Avoiding inspecting the car thoroughly
One of the most common mistakes that people do is that they drive away with the car without checking it properly. Conducting a proper pre takeover inspection is extremely important.
Make sure you check the body inside out, also checking the vitals before you sit behind the wheel and drive off. If you find any issues, notify the car rental company immediately. Also take a few photos which would act as a proof to highlight any existing scratches or damages before and after you hand over the car.
Most car rental companies levy the charges for any damage to their vehicle on the renter, so make sure you check for any issues right before you take over to avoid any extra charges later.
Conclusion
Renting a car involves several steps which need to taken care of to get the best out of it. Taking note of the details helps you go through the process seamlessly. Your car renting exercise becomes stress free if you go through all the details mentioned here. Hope you car renting experience is exhilarating and gives you the best out of it!