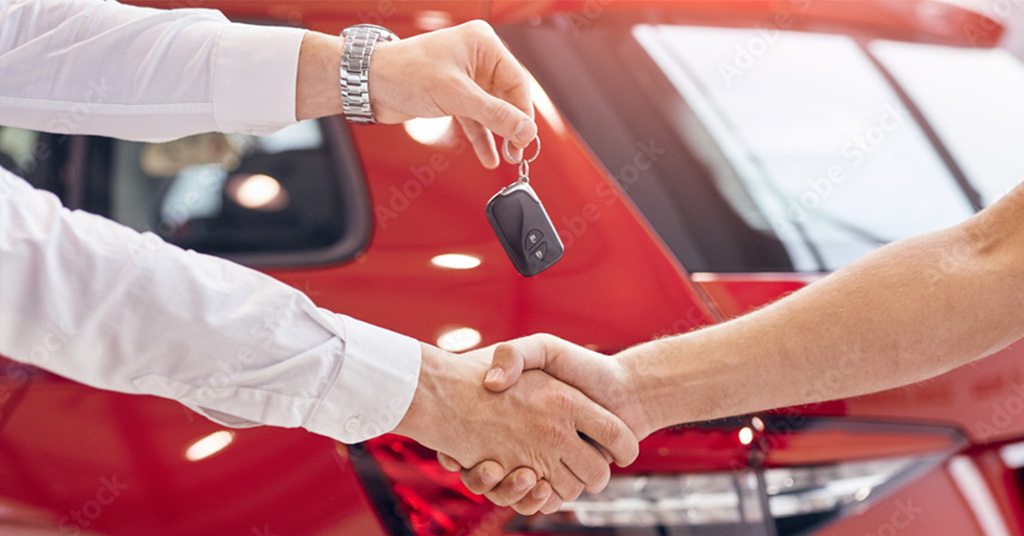 Reading Time:
9
minutes
Introduction
When it comes to searching for used cars for sale in Singapore, many people are confused as there are a host of concerns that need to be attended to, failing which the entire process of buying would go for a toss. A majority of used car buyers are still on the fence and are not able to make the right choice when it comes to zeroing down the best vehicles that fit their criteria. In spite of the ever-rising prices, the used car market in Singapore is constantly rising.
One of the major reasons is that any new car that is rolled out of the line loses approximately 35% of its value, at a fast pace – three years to be precise and above that car manufacturers are churning out models that are built to last a lifetime, even outperforming their older versions. This has resulted in the market being flushed with used cars that are as good as new, and buyers searching for used cars are getting a good deal as the vehicles have not been driven around much, and are also in pristine condition which one gets at a fraction of its original price.
There are other advantages too, associated with used cars like lower annual registration fees, and a host of other benefits. So, buying a used car is still a better option than going for a new one, as you get a lot more in comparison. Keeping this in mind, we chart out a few suggestions that will help you find your ideal choice when it comes to buying preowned cars in Singapore.
What to search for used cars before finalizing one?
The foremost thing that one should look out for when searching for second-hand cars for sale in Singapore is to find the type of vehicle which can be differentiated into two groups, namely Preferential Additional Registration Fee (PARF) and Certificate of Entitlement (COE) cars.
Let's know more about how these two differ from each other –
PARF car uses the first 10 years of original Certificate of Entitlement, whereas in the case of COE cars, this 10-year period has already lapsed, which means that the owner has to renew the Certificate of Entitlement.
So, how do these two categories impact your purchase decision? Let's have a look.
Overall condition and age of the vehicle:
As a COE car is much older in age as compared to a PARF car, the condition of the former might not be up to the standards you are looking for. There are exceptions though as you can still find many COE cars which are in immaculate condition if the owners have maintained it well throughout the years. 
All said and done, the age of the vehicle still stands the same, which affects its pricing drastically. Any COE vehicle has run close to a decade and is likely to have accumulated a higher mileage which means it's performance might get affected which might result in more visits to the service centers and shelling out more money for repairs and spare parts both.
Because there is a vast age difference between COE and PARF cars, the former ones are generally cheaper, the reason why many first time car buyers opt for it as it falls for a low purchase value which adds up to their advantage in terms of savings. Furthermore, owing to the Monetary Authority of Singapore (MAS) easing some of its car loan guidelines, a buyer purchasing a car with an OMV of $20,000 or less can opt for a 70% loan on the vehicle's purchase price.
PARF cars are comparatively newer than compared to COE cars, and that means their OMV is also on the higher side, and they might require a higher down payment which can go upto 40% of the purchase price of the car.
Keeping this in mind before purchasing a car, you need to be clear that COE cars have a depreciated value and attract a much lower selling price when you want to change your vehicle for another one. Also, the older the vehicle, the more susceptible it is to wear and tear, which would result in heavy maintenance.
You can avail a PARF rebate if the car is deregistered within the first ten years of its registration. The rebate is offered to adjust a percentage of the ARF (Additional Registration Fee) that you need to pay when buying a pre-owned car in Singapore. The percentage depends on the age of the car.
When we talk about rebates offered on COE cars, there are none, as you just need to renew the COE of the car.
Vehicles which are just a few years old (PARF) are generally less hazardous to the environment and thereby attract lower road tax, which is one of the most important things you should keep in mind while looking for a used car. Whereas, the road tax for COE vehicles is not fixed and the surcharge increases by 10% every year after the 10-year period gets over from the date of its initial registration. Once the car touches the 14-year mark, the owner has to pay a 50% surcharge till the end of the COE term.
What are the best options available in the Singapore market to procure your used car from?
Having explained the pros and cons of having PARF cars and COE cars, let's move further – which are the best places where you can find second hand cars for sale.
Singapore's used car market is huge and one of the most popular ones across the globe as its demand is on an all-time high, given the fact that the price one has to shell out is relatively higher than other markets. Having said that, there are options aplenty when it comes to buying used cars in the city right from dealerships to online marketplaces to even direct owners who have put up their cars for sale which you can procure at a fairly discounted price as there are no middlemen in between that eat up a part of the sale amount.
Used car dealerships:
One of the major advantages of buying a used car from a dealership is that you have many options of cars around which you can check, even test drive to experience how it drives. There's an additional advantage as these dealerships mostly have records of repairs and maintenance for their inventory, which give you a fair idea of what you are getting into.
The used car dealerships that are operating in Singapore have well experienced staff who guide you through the entire purchase process, right from selecting the right car that suits your requirements to doing the final paperwork. Many of these dealerships have many other additional options like car financing, insurance, and maintenance. 
One of the major advantages when buying a car from a dealer is that you are protected by the Consumers Association of Singapore (CASE), which is a non-profit organization looking after protecting consumers interests, making sure that fair trade practices are followed, minimizing cases of cheating and frauds.
The process of buying a used car from a dealership in Singapore is very simple and straightforward, as once you have test driven the vehicle and agreed upon the final purchase price, you can hand over the deposit, apply for a loan if needed and pay for the car insurance, and viola you are all set to zoom off in your newly acquired asset on four wheels. A few points though need to be noted when looking to buy used cars at dealerships and that's checking on whether any discounts and rebates are applied to the purchase price and also confirm what kind of repair costs are covered during the warranty period.
Online Marketplaces:
There are many online platforms in Singapore like Carousell which list some of the best used cars for sale. You don't need to visit different places to search for your ideal car, as everything that you are looking for is available under one roof on these online marketplaces. It is extremely convenient for buyers to search for vehicles and zero down the one that matches their criteria. However, there are certain disadvantages here as you cannot really experience the car of your choice first hand or take it for a test drive to experience how it feels to sit and drive around.
In spite of the sellers displaying all the relevant data associated with the vehicle, there's a major disadvantage of not getting to sit behind the wheel to decide whether the vehicle suits you or not. There are still options available which can make your online used car buying process simpler.
Since you don't stand a chance to experience your future Mazda MX5 or Toyota Estima first hand and take it for a test drive, you can always manage to arrange for a third party who can physically check the car you have chosen and perform thorough on-site checks. Rest of the process involved in used car buying like applying for loan etc. are similar as buying a pre-owned car from a dealership as the entire process can be completed online.
When is the best time to buy a used car?
Any purchases that take place during a specific period can help you get the most of your investments, and buying a used car in Singapore is no different if you want to make sure your investments are worth every penny.
Given below are a few points which you should consider for a true buying experience:
Check when the COE prices hit the bottom: 
COE prices like any other fees tend to fluctuate during specific periods, and you should always keep an eye on the changes. If you are lucky enough to get the used car or your choice at lower COE prices, you will not lose out much on depreciation.
When depreciation rates are dropping: 
Cars usually depreciate 20% during the first year of ownership and a further 10% over the next two years. Buying a car after this initial three-year period will attract lower depreciation after the purchase.
Refraining from buying too old car: 
As the car gets old, its depreciation levels further deteriorate with additional costs of repairs and high maintenance. To avoid these, it is preferable to buy a PARF car which is between four to eight years old.
Checklist before you finalize the deal:
Your goal should be to find the vehicle in the best possible condition with clear documents. Here is a quick checklist before you take over the ownership of your used car.
Overall physical condition: 
This exercise covers checking everything right from the car's components like engine to windshield wipers and tyres to electronic parts.
Accident history: 
Any kind of accidents or crashes impact the structure of the vehicle. Even though the car might look in top shape, having a close look at its line and level should not be ignored.
Mileage:
 The lesser the car has run, the better it's condition. You should aim for a vehicle that has around 15,000 and 18,000 km a year on the odometer.
Ownership history:
 If the car has many previous owners, there are possibilities that the car has gone through rough use in the past. A car that has remained with a single owner is less susceptible to rough use than having been used by many owners.
Certifications:
 The majority of cars available in Singapore used car markets come with certifications, which stand as a guarantee that the vehicle is in good condition. If there are no supporting documents available, the car should come at a much cheaper price as there is no guarantee that it has been maintained well in the past.
Warranty: 
This document gives a fair idea of what costs are covered and which parts are repairable or replaceable under the warranty period.
Conclusion:
After going through the various points chalked above, buyers can still feel confused and lost when it comes to choosing the right used car for themselves. Consider reaching out to people who are well aware and familiar with the whole used car buying process, as they are the best ones who can provide deep insights associated with this space. Alternatively, you may contact reliable car used car selling platforms to get the much-needed assistance and get over your used car buying process swiftly.