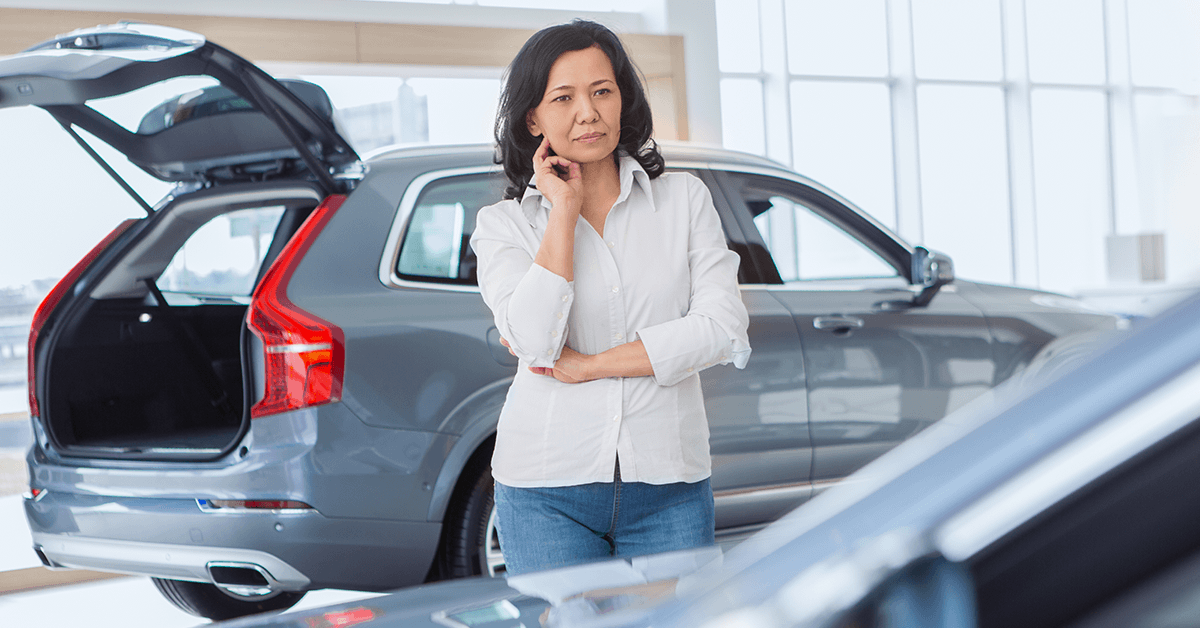 Reading Time:
4
minutes
With prices for the Certificate of Entitlement (COE) showing signs of decline before the circuit breaker period, it can get quite tempting to buy a brand new car. Between the attractive new car prices and the economic outlook, you're thinking if renewing your current COE is the better route to take. 
Well, renewing your current COE comes with its own set of dilemmas. Should you decide to renew your COE (you can do it easily online) instead of buying a new car, the big question that you would have is whether you'll want to renew it for five years or ten years.
What is PQP (Prevailing Quota Premium)?
That's the amount you have to pay in order to continue owning and driving your existing car in Singapore. Instead of bidding for a new COE, you can renew your existing COE for a duration of five or ten years by paying the PQP. 
How to calculate PQP?
You can check for the PQP rate for the month on LTA's site here. As of May 2020, these are the rates:
| | | | |
| --- | --- | --- | --- |
| Category | Prevailing Quota Premium | 50% (5 years) | 100% (10 years)  |
| A | $32,875.00 | $16,437.50 | $32,875.00 |
| B | $33,568.00 | $16,784.00  | $33,568.00 |
You can take a loan to cover your COE renewal (check out Carousell Autos for more information). Note that for a ten-year renewal, the maximum loan repayment term is capped at seven years, while the maximum loan repayment term is five years for a five-year renewal. Be sure you have enough to make the monthly payments!
If you decide to renew it for five years, you are not allowed to renew the COE after the five years term is up. You have to scrap your car. It's weird but if you renew it for ten years, you can renew it for the next ten years. Don't ask us, we're not sure why it's like that either!
Is PQP all I have to pay for renewing my COE? 
To a certain extent, yes. However, you need to take into consideration two other costs. One's the Preferential Additional Registration Fee (PARF) rebate of your existing car and the other is the cost of road tax. 
When you decide not to renew your COE and take your car off the roads of Singapore (and be more environmentally friendly!), the government actually gives you back a rebate, called the PARF. 
If you decide not to renew your COE, you get back the following in PARF rebates: 
| | |
| --- | --- |
| Deregistration Age | Preferential Additional Registration Fee  |
| Less than 5 Years | 75% of ARF |
| 5 to 6 Years | 70% of ARF |
| 6 to 7 Years | 65% of ARF |
| 7 to 8 Years | 60% of ARF |
| 8 to 9 Years | 55% of ARF |
| 9 to 10 Years | 50% of ARF |
| More than 10 Years | 0%  |
If you renew your COE, you will not get back any rebate at all, which could be a few thousand dollars. This PARF rebate could be used to offset the price of a new car. Don't waste time calculating, check how much your vehicle can get back in PARF rebates here 🙂  
Is road tax really more expensive after 10 years? 
Yes. The older your car, the more you pay. After your car turns 10 years old, you have to pay an additional 10% for every subsequent year, up to a maximum cap of an additional 50% of your car value.
Can your car make it for another 10 more years?
This depends on whether you've been diligent with servicing your car. A properly maintained car with no accidents should be able to last even longer than that, but if you've not been very diligent with your maintenance, it's worth checking in with your workshop for a good gauge. 
Unless you are the sole owner of the car since its date of registration, there is really no way to tell just by the looks of it if the car will last another ten years down the road. Best to get it checked by a reputable workshop.
So, when exactly should I renew my COE? 
Try to renew your COE 2 months before it expires. Don't try to time the market by waiting till the COE premium or PQP to drop before you start planning. You risk paying a late fine if you forget to renew your COE on time, and doing it about two months earlier gives you time to plan your payment method and all the paperwork you'll have to do.
With maintenance costs likely to be higher due to wear and tear,  higher road taxes and not getting any PARF rebates, is it still worth it to renew your COE for ten years? Or should you just stick to five years?  It all boils down to whether to how much you're willing and able to fork out, and how well-maintained your car is. 
If you have more questions about renewing your COE, reach out to the friendly folks at Swiftquote and they'll help you out! 
Happy driving!