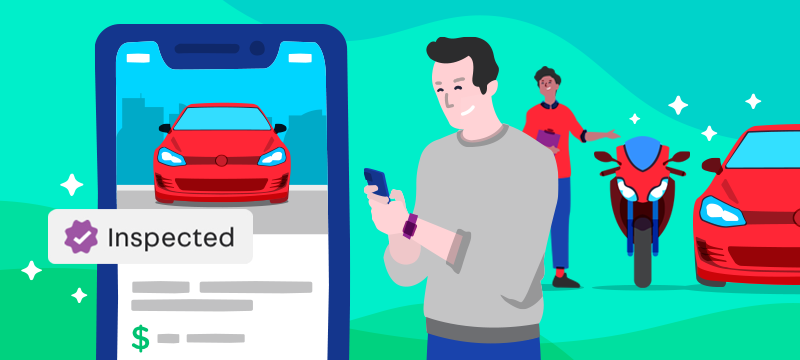 Reading Time:
2
minutes
Unless it's a brand new one, no vehicle comes without history. This is why Carousell Autos now has an Inspected badge!
At Carousell, we aim to provide transparency in transactions. However, without proper technical knowledge and expertise, the condition of a vehicle cannot be fully assessed, which leads to confusion and unnecessary risks for both buyers and sellers. An unbiased, professional evaluation eliminates this issue and provides all parties with the necessary transparency and trust.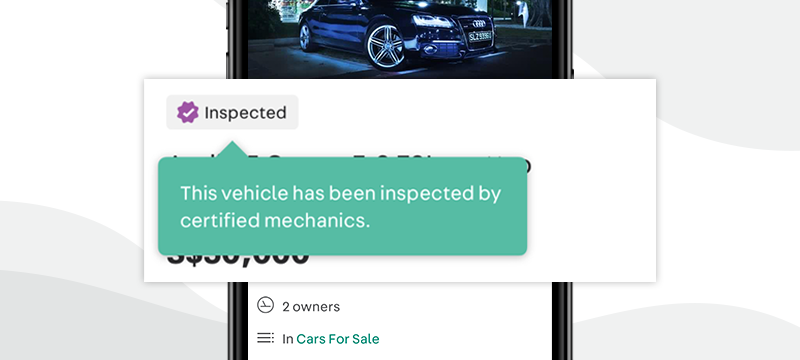 What does this "Inspected" badge in the listing mean?
As part of the Carousell Inspected program, any vehicle listings that are tagged with the "Inspected" badge indicates that the vehicle on sale has been professionally evaluated at partnering Authorised Service Centres, Independent Workshops and Accredited Evaluation Centres, and comes with a certified report.
What is Carousell Inspected?
✅ Carousell Inspected, Singapore's first pre-purchase check for pre-owned vehicles, is an initiative brought to you by Carousell with partnering Authorised Service Centres and Accredited Evaluation Centres to increase trust and transparency in the purchase of pre-owned vehicles.
What are Independent Workshops?
Independent Workshops are established third-party workshops with outstanding track records as reliable and trustworthy operators. They are equipped to inspect almost all car makes and models. Currently, we are working with the following workshops:
What are Authorised Service Centres?
An Authorised Service Centre is the official workshop of a vehicle brand, managed by the main distributor of the brand itself. Currently, we are working with the following brands:

If you are looking to purchase a pre-owned vehicle from any of the brands above, you may request the seller to get it evaluated at their respective Authorised Service Centre! Click on the link here to find out more.
What are Accredited Evaluation Centres?
An Accredited Evaluation Centre is an inspection centre managed by third-party vehicle evaluation service providers that are recognised by Consumers Association of Singapore (as part of the SAFE Checklist initiative). The following providers are as follow:
Vicom Fit Evaluation

STA Evaluation

AA Car Evaluation Service
Make a better-informed decision before you purchase! You may request the seller for the certified report of the evaluation to understand the as-is condition of the vehicle better.