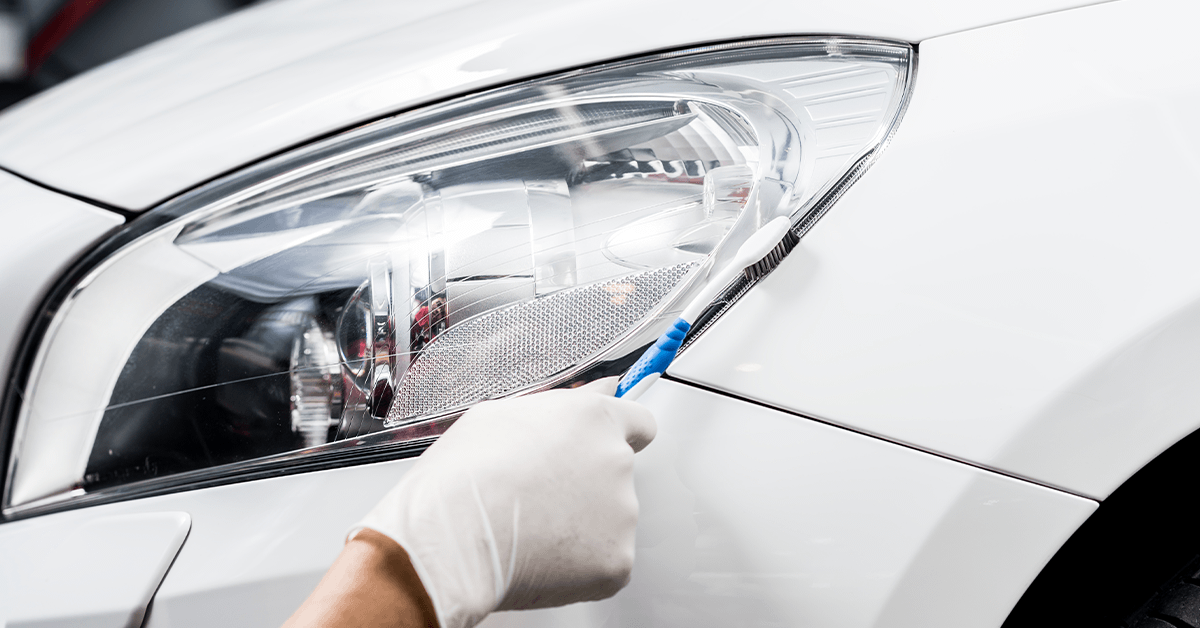 Reading Time:
5
minutes
Car cleaning and maintenance is a big part of every car owner's life. You've probably saved up for years to get your ride as it's one of the most expensive purchases you can make. Even if it's just a Toyota, you'll probably treat it like a BMW! Think about how much more it'll cost you more if you can't keep up maintaining it on a regular basis.  
Due to Covid-19's social distancing limitations, it can be hard to frequently visit your favourite car workshop for every need you may have. Also, some places charge an arm and a leg to repair simple issues or to clean up easily removable stains and grease. You will be shocked how recurring repair services can eat up your hard-earned cash- something to think about as we face 2020's economic uncertainty!
While it's best to leave bigger car issues to the professionals, there are do-it-yourself (DIY) solutions you can actually do for simpler ones using everyday products at home. 
Here's a list of 7 easy yet surprisingly good car cleaning and maintenance hacks worth trying out:
1. Colour that scratch discreetly… with nail polish
Did you park too close to the car next to you while you were on your supermarket run and they end up giving you a "present" on their way out? Fix that little scratch or paint chip with the closest shade of nail polish. Pick out a bottle from you or your partner's stash, or head to the nearest beauty store, or find it on Carousell. You'll solve your trouble for under 5 dollars!
2. Plungers can be your car's best friend too
Here's a popular car maintenance trick that won't leave a dent (pun intended) in your wallet: If you can't go to a mechanic to fix the small dent, place a bathroom plunger on the affected area and pull it back to eliminate it. 
The suction of the plunger will pull the dent forward and back into its original form. Do note that this only works for minor dents!
But if your trusty bathroom plunger is best suited for *ahem* the toilet bowl, try getting a mini plunger dedicated for car dents instead. We're confident this one will work 😉
3. Get your (headlight) sparkle on with toothpaste
Did you know that our trusty toothpaste, especially the whitening ones, can help clean foggy headlights? Here's what you need to do to make it work – Use a cloth, apply some to the plastic lens cover and rub it thoroughly all over the lens. You'll need some strength and might to rub it before rinsing the toothpaste off with clean water. Wipe it dry with a dry cloth and your headlights will look sparkly and new! 
To keep it that way a little longer, use some car wax or furniture polish. We found this good deal for SIMONIZ Car Wax & Polish on Carousell for only $2.
4. Need a rust miracle worker? Try Coca-cola
Especially in Southeast Asia's humid weather, rust may accumulate on the metal parts of your car. To remove rust, a can of Coca-Cola can save the day. Your fave soda has a low pH and carbonation that can dissolve metal oxides to remove tarnishes. Car cleaning and maintenance hack using Coca-Cola is one of the most popular ones as it works like a charm!
Pour some Coca-Cola onto the metal portions, and use an aluminium foil to scrub the rust off. Thereafter,  rinse it with some water and wipe off with a dry cloth to remove the sticky residue.
If you want to level up your DIY game further, this metal polish can also protect your baby from future rust problems!
5. Coffee filter with vegetable oil = odd but winning combo for a clean dashboard!
Aside from brewing your caffeine fix, coffee filters are useful too for keeping your car dashboard spotless. It's cheap, soft and works well as a scratch-free polisher when combined with vegetable oil, another kitchen find!
To clean your car dashboard, pour about two tablespoons of vegetable oil on the coffee filter and start wiping. This will help you pick up all the dust and grime to reveal your freshly cleaned, shiny dashboard. 
Can't find coffee filters because stores are closed? Try using cheesecloths that are lying around the house instead! If not, we've got you covered on Carousell.
6. Shaving cream is not just for the face or legs, but also for car seats
Resorted to eating in your car during quarantine because dining in at restaurants weren't allowed? Yeah, me too. I've probably stained my leather seats when I had McDonald's fries in my car, ugh. 
Fret not! To remove oil and grease stains on your car seat, we usually use a stain remover or some degreaser. If the stain persists, try using some shaving cream. Take a bit of shaving cream and place them on the stain, wait for a couple of minutes and rub it with a clean cloth to see those problem marks disappear. Ta-da!
Pro-tip: If you don't use shaving cream and don't have any to spare at home, don't waste your money getting a full bottle. Get shaving cream in sample or travel size to try out this hack!
7. Bring back the gloss with hair conditioner
Who knew that conditioners can bring back the shine to our rides, not just to our hair?
Most would either hand wash their cars once every week, fortnightly, or send it for a car wash. However, sometimes washing your car does not immediately bring out its shine. If you would like to restore the car to its former lustre, try washing the exterior with some water that is mixed with a mild hair conditioner. For better effect, repeat these steps every fortnight to preserve the shine in the paint much longer.
For simple car cleaning and maintenance,  DIY-ing is a good and fun alternative to try this quarantine season. If you're inspired to do more, we've compiled other useful car grooming tips to give your car a nice makeover at home.
Got more questions on cleaning and maintaining your car to its best shape? To know what's included in a full 33-point car servicing package, click here. Carousell has also curated a list of workshops where you can send your car and bike for servicing when DIY-ing gets too tiring! 
Adapted from oneshift.com.