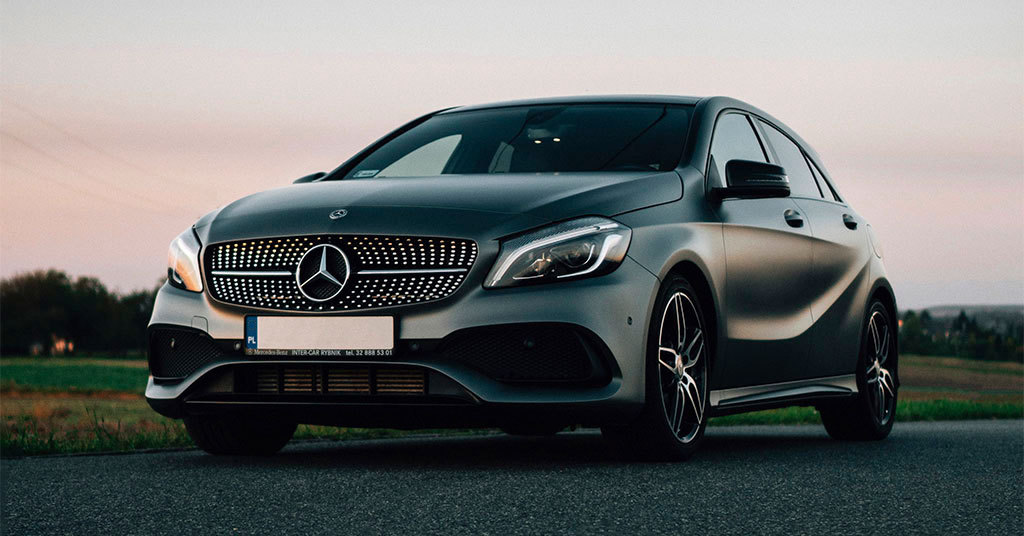 Reading Time:
8
minutes
Even if you have absolutely zero interest or knowledge in cars, you must have heard of the brand Mercedes-Benz.
Mercedes-Benz is a world-renowned German car manufacturer that makes luxury and upscale cars. The company has a colourful history and traces its origins as far back as 1883 with the Benz & Cie founded by Karl Benz. After marriage with Daimler's company, Mercedes was formed in 1926.
The name of the company is derived from the merger of the two brands, Mercedes and Benz. The two founders decided to use the Mercedes brand because it was more well-known at the time. The Benz brand was used because Karl Benz was the inventor of the first commercially available automobile.
Mercedes Benz is a great choice for many people when they are buying their next car. Why? It's simple, Mercedes Benz cars have the best technology in them and are known to be one of the most reliable cars out there. Mercedes Benz has been producing quality vehicles since 1894 and continues to produce top-notch vehicles that will last you many years.
Mercedes have always had a reputation for being the frontrunner in adopting and introducing new technology in the automotive industry. In fact, you can say that they introduced the world's first ever automobile, with the "Patent-Motorwagen" being widely recognized as the birth certificate of the automobile. The world's first mass produced car with features such as an anti-lock braking system and seat belts with pre-tensioners are all found in the Mercedes S Class of early years.
If you're looking for an upgrade or shopping for your first Mercedes-Benz, it certainly helps to understand what you are buying into as a car marque, as well as what to expect during the time of your car ownership of a Mercedes-Benz!
Why are Mercedes cars so expensive?
A used car Mercedes-Benz isn't just expensive to buy. It also tends to be more expensive to own than other cars, costing more on average in fuel, servicing and repair costs over time. One reason is that you pay for only the best quality in a Mercedes, and you start to find hints on how serious they are when it comes to it – "The Best or Nothing".
Mercedes cars tend to be packed with features, even for their most affordable entry level vehicles. The finishing and materials used both inside and out are never compromised, and comfort is always at the top of the priority list.
Due to this level of attention to detail and the use of premium materials for the absolute best comfort, styling, safety, and performance, Mercedes cars have prided themselves to be the world's best premium car makers.
Why are Mercedes cars so popular?
Mercedes cars are so popular because they have a reputation for being the best in the world even though they cost so much. They are known for only using quality materials and providing safety and comfort to their customers. Their reputation and the feeling you get behind the wheel make all the difference in the world.
For decades, Mercedes cars have also been the ultimate status symbol for the ones who found success. Driving around in a Mercedes is a statement that says you have achieved something magnificent in life, and hardly any other premium brands are able to do so as well as Mercedes does.
Are Mercedes cars unreliable?
There is a lot of discussion about whether Mercedes cars are unreliable or not. A lot of people seem to think that they are, yet others swear by their Mercedes cars and guarantee they have never had any problems with them.
The fact is, every car has the potential to break down or have other problems at some point. It's simply impossible to make a car that never needs any maintenance or has any issues. However, Mercedes cars are often considered to be more reliable than other types of cars. This is because Mercedes puts a lot of effort into making sure that their cars are of the highest quality and are able to last for a long time.
Mercedes also has a very good reputation for being able to fix any problems that may come up in the car. This is one of the reasons why Mercedes cars can be expensive. They take care in making sure that the car is not only dependable and capable of lasting for a long time, but they also want to make sure that it will be easy to fix when something does happen to go wrong. Their after sales service is second to none, and you can be assured to receive the best customer service when you purchase a Mercedes.
Top 5 Reasons To Buy A New Mercedes-Benz Car model in Singapore
Comfort
With advanced suspension systems, seat memory settings, and heated & cooled seats with ventilation settings; this luxury set will make you feel right at home.
Technology
With a world market on your hands, you have a huge selection of high-tech electronic features to choose from. You no longer have to settle for the base model!
Performance
The AMG line offers performance that is unmatched by other cars out there. The engines that typically come in a V12 or V8 format growl like no other cars, and often have uncompromising tunes to produce insane amounts of horsepower. The AMG line of vehicles also often has all wheel drive and sports car-like handling that maximize safety and responsiveness when being pushed too far.
Safety
Modern Mercedes Benz vehicles come standard with at least 7 airbags, an antilock braking system, and stability control additives to improve collision performance and will save you money in the long run if any accidents do occur.
Luxury
Mercedes Benz has long been known for their luxurious designs and high-quality materials. From the exterior to the interior, everything about these cars scream luxury. You will not be disappointed by this aspect of the car!
Top 5 Models To Consider Buying In Singapore
Mercedes-Benz S-Class
The Mercedes Benz S Class is the epitome of luxury and comfort. With features such as heated & cooled seats, massage functions, and a world-class sound system; this car was made for the high-class individual.
The S-Class is the ultimate luxury sedan, often used by high-ranking officials and successful businessmen. The superior comfort and safety make it a top choice if luxury is what you are after.
Mercedes-Benz C-Class (From $75,800 onwards)
If you are looking for a sporty feel with Mercedes Benz quality, then the C Class is perfect for you. It offers great performance and handling while still providing all of the luxurious features you would expect from a Mercedes Benz.
The new Mercedes Benz C-Class appears to strike a decent balance between the BMW 3 Series excitement and the Audi A4's refinement and quality, and there's a lot to like. It has S-Class-level technology, handles and rides well, and has a comfortable cabin.
That said, the brakes can be better in terms of brake feel; it isn't particularly roomy compared with its rivals, and certain aspects of the dashboard and interior trim feel disappointingly low quality. It's an assured choice if you can overlook all of that.
All in all, the C-Class is hugely comfortable, impressively equipped, and assured to drive. The new C-Class sure ticks a lot of boxes.
Mercedes-Benz GLB-Class (From $285,800 onwards)
The Mercedes-Benz GLB is marketed as a luxurious and practical premium compact SUV. With its attractive and sporty design, it will turn heads no matter where you go. This car is perfect for the individual who appreciates comfort and luxury but has a more playful side. You can't go wrong with this car!
Mercedes-Benz is known for its amazing performance, so an SUV in their lineup was always going to be something spectacular. With performance that rivals other luxury SUVs in the market, you are guaranteed to have a lot of fun when taking the GLB on the road. The Mercedes-Benz GLB-Class also has a host of safety features such as pedestrian recognition systems, pedestrian warning with brake actuation, and speed limit aids. The car also comes with an intelligent key that is capable of opening the car, starting the engine, and operating other functions like garage door openers. This key is proximity sensitive to offer you convenience when it matters the most.
Most of all, the GLB-Class is a comfortable seven-seater that is great for taking the family to the great outdoors in style and comfort!
Mercedes-Benz GLS-Class (From $63,888 onwards)
For the absolute pinnacle of space and luxurious comfort that is fit for royalty, look no further than the Mercedes Benz GLS-Class. The GLS is perfect for those who need an SUV that can accommodate their entire family without sacrificing luxury or performance. With features such as heated seats and steering wheel, panoramic sunroof, and 8 airbags; this car will make you feel safe and comfortable while driving.
Mercedes-Benz E-Class (From $108,800 onwards)
The Mercedes Benz E Class is a great choice for those who are looking for a classy yet practical car. It offers a spacious interior, good fuel economy, and plenty of safety features to keep you and your loved ones safe on the road. The car comes equipped with features such as intelligent braking assistance, front and side airbags, and Attention Assist. This car is an excellent choice for the individual who doesn't want to sacrifice luxury while still getting a spectacular performance.
Mercedes-Benz AMG GT (From $210,800 onwards)
If you are looking for a sports car that offers both luxury and performance, then the AMG GT is the perfect choice for you. With an 8-cylinder engine, 605 horsepower, and luxurious features; this car will leave you feeling like a million bucks.

"The Best or Nothing"
If you are looking for a reliable, comfortable and luxurious car to buy, then a Mercedes Benz is the perfect choice for you. With such a wide variety of models to choose from, we are sure that there is a Mercedes Benz that will fit your specific needs. If you also want only the Best or Nothing, then you definitely need to head down to the Mercedes showroom today.