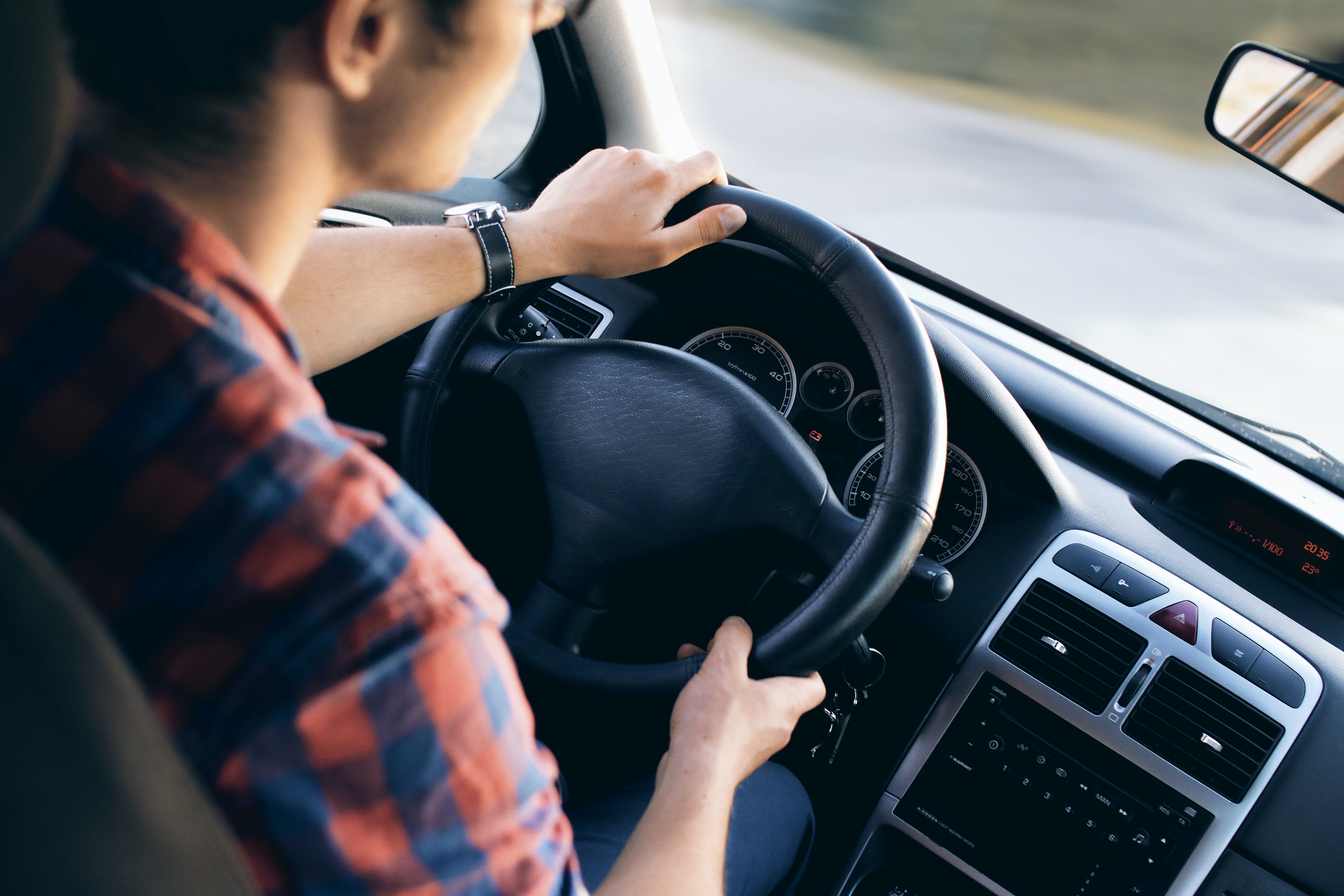 Reading Time:
7
minutes
Cars are a necessity for most people in times of today. It not only adds comfort but also immense efficiency in our daily hustle-bustle. For many, it is hard to imagine a life without a car feeding every need and whim.  
Cars give you the independence and convenience of travel, rather than waiting at a bus stop, worrying about reaching your destination on time. 
It also gives you the privacy that lags in public transport. You have a nice waiting place everywhere you go, where you can sit with a warm cup of coffee and just relax. It also gives you a safe place to keep your belongings when you're out so that you don't have to keep lugging around your luggage everywhere.
All in all, cars have become an important aspect of our lives, from an economic and personal point of view. And so owning a car is an investment towards comfortable travel and an efficient commute. 
However, buying a new car every 5-10 years can burn a giant hole in your wallet, not to mention the everlasting EMIs (Equated Monthly Instalments) and loan instalments you have to pay to purchase a car of your liking. 
If you are trying to manage your finances, and don't want to get into the jargon of making hefty payments, but want to enjoy the comfort of owning a car, then buying a used car could be a wise decision for you. 
A used car can also be an appropriate choice for people who are upgrading from owning two-wheelers or are new to owning a vehicle, saving them the huge commitment of a big amount of money to a new car.
Additionally, second-hand cars are also a great option for people who want a second car for the convenience of their big families but don't want to invest as much. 
Buying used car in Singapore is pretty common nowadays with the ease of payments and easy affordability, whereas buying new cars can be much more expensive. 
There are many other reasons why buying a used car is a popular trend to date.
Read on to unravel the 5 reasons why you should buy used cars in Singapore in 2022. 
Used Cars Vs New Cars
The automobile industry is thriving on the dependency, and desire of people to own four-wheelers. The prices are rising and we can only hope for them to come down a bit. 
The small difference between the quality and features of a new and used car is what is captivating the common man market to switch to buying second-hand cars more rapidly than ever.  
The preconceived notion of second-hand cars not performing well, in the long run, is no longer true thanks to maintenance services. These cars provide nearly as satisfactory fuel efficiency, engine power, and quality along with the price that is affordable and acceptable to many. 
The options available in the second-hand car market are numerous, with the added advantage of saving money on the side. 
Carousell is here with a plethora of affordable second-hand cars for you to choose from. The options of cars on Carousell are impressive. We have family cars, stylish cars, the latest models in our second-hand car inventory. Click here to start car hunting today!
5 reasons why you should buy used cars
We have for you 5 reasons why you should go for a second-hand car in 2022: 
Saving Money 
Buying a second-hand car will save you a lot of money because used cars are way cheaper than new cars. 
If your budget is to buy a mid-range new car, you can possibly upgrade and buy an upper-range car with nearly the same amount of money you had allotted in the first place. 
According to recent news, the pandemic has vastly affected the world economy, and in turn the operations of various industries across the world. 
In turn, due to the manufacturing and operational cost, not to mention the soaring taxes, the cost of new cars is high. 
Taking that into account, you end up getting more value for money if you go second-hand. Rather than buying a low-range new car to save money, you can actually buy a used car that you like within your budget.

Rising prices of new cars due to pandemic 
Several countries that already were suffering from the deep impacts of the Coronavirus Pandemic have been detected with yet another variant of the virus. 
While the chances of a national lockdown are not undeniable, preparing ourselves monetarily to combat the upcoming financial crisis should be considered. 
That said, investing in a new car might not be a great idea right now. However, if there is a need for a car in your household, buying an affordable second car is a better option for you. 
Buying a used car will not drain your wallet out immediately, due to the affordability of the option- thus giving you some cash cushion in times of need. 
Depreciation
Cars begin to depreciate the moment we take them out of the showroom. 
Most cars see a depreciation of 20-30% in their first year and another 10-20% in their second year. This makes you bear a huge loss, probably more than 50% of the amount you paid for the car is lost in depreciation within 2-3 years of owning the car. 
On the other hand, buying second-hand will comparatively save you from seeing your new car depreciate over time.
A used car, already having served its depreciation period will cost you way less. 
Buying a used car in Singapore is way more economical compared to purchasing brand new cars. In addition, you'll find great deals and offers on cars listed on Carousell. 
Affordable Financing 
The second-hand car market is as organized with its financing schemes as the auto industry.  Most used car dealers have their companies partnered with various financial institutions, to offer loans and EMI (Equated Monthly Installment) at attractive interest rates, along with other offers. 
Dealers on Carousell too provide such schemes for their clients. You can check them out by contacting them via Carousell or reading their schemes and business description in the listing's description box. 
More options, more offers 
The preowned car industry is popular for alluring deals and offers on the purchase of most vehicles. Some accuse the industry of dubiously alluring offers that turn into fraudulent activities, however, this has become passe for a long time now. 
The industry was prone to fraud when it was an unregulated sector, taking up mostly local transactions. The sector has grown on an international scale, offering people all over the world affordable options. 
5 points to consider while buying second-hand cars
Although buying a second-hand car has its many advantages, conducting a rigorous check of the vehicle is very important before sealing the deal. Here are a few checkpoints for you to consider before purchasing a used car:
Check the car's condition
The primary thing to inspect while purchasing the used car is to check its interior, exterior and engine condition.
 It is important to inspect the car from under the hood, and not just spot the scratches and dents but also the rust that might be detrimental to the car, thus jeopardising your safety since it adversely affects the car's framework, suspension, and brakes. 
The quality of engine oil, transmission fluids, and coolant levels speak a lot about the health and maintenance of your car. 
Black engine oil means the car has not been well maintained, a brown/orange burnt transmission fluid indicates the presence of an issue with the car, whereas a pink/ rust coloured coolant means it's time for a change of fluids.
Testing the air conditioner, windshield wipers, windscreens, and side mirrors is equally important to check the car's overall condition and performance. 
Mileage
Check the mileage of the used car to avoid the practice of "mileage tampering". You can cross-check the mileage with the maintenance and inspection records, and look for any visual discrepancies with the odometer or screws of the dashboard. 
Warning Lights
The warning lights on your dashboard are the clearest indicators to point out any issues with your vehicle. Checking these warning lights is an essential part of inspecting your car before purchasing. 
Accident Records
You can always check with the car's insurance company or look at the car's insurance records to see the past accidents of the car. This gives you a heads up about the issues that you might face while using the car. 
You can also check for replaced parts, mismatched screws, patchwork polishing, creased panels, and inconsistent panel gaps. 
Maintenance Records
Going through the maintenance records of the car is probably the best solution to check if the car you're about to purchase is in good condition. The maintenance records help you do deep research about the car you're considering buying. 
These records give you an overview of the past issues that the car has faced and what parts of the car have been fixed, repaired, or replaced. 
Conclusion
Buying a new car can be a huge strain on your budget, especially when second-hand cars are proving to be just as good in the current times. So why burn your pockets with that extra expenditure when you can land yourself with a perfectly good car at a fraction of the original price?
Go on Carousell and bring home your "new" car today!