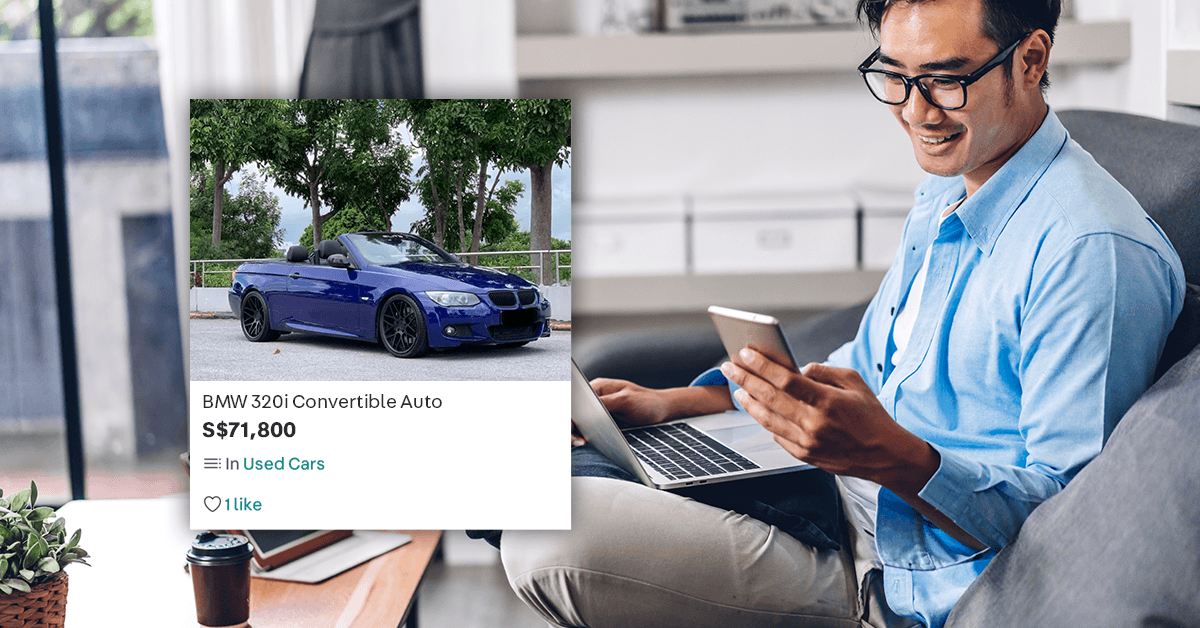 Reading Time:
6
minutes
Finally getting that car you've been aspiring for? Exciting! Clueless about how to buy it? Understandable. 
If you are a first-time buyer, you'll hear a lot of classic Singapore car buying myths and advice from peers, and it could get pretty overwhelming. But just like every piece of news you see on the Facebook feed these days, not everything is 100% true. 
If you feel a bit lost in weeding out what car buying advice is a fact and what's not, we're here to help take the hassle out of it. Let's debunk 5 of the most common car buying myths going around so you can make the right buying decisions:
Myth #1: Buying a car during a rainy day is the best time
One of the most popular car buying myths we've heard so far is that buying on a rainy day is the best time. The idea goes like this: Since the weather is bad and it's a hassle for buyers to visit the showroom, the dealers will be more eager to sell vehicles and get foot traffic by providing special offers. 
There's one problem to this myth though. Since everyone hears about these offers during a rainy day, many people will still go to the dealership— therefore canceling the need to do so!
Is this myth relevant 15 years ago? Probably, but we can all agree that it's not anymore. Fast forward to 2020, the process of buying a car is now way more convenient online anytime, anywhere. 
Did you know you can browse a wide selection of cars and chat with trusted dealers or direct owners on Carousell? No need to go out even on a sunny day! Depending on your personal needs, now may even be the best time to buy one to score a good deal.😊
Myth #2: Dealers will "sales talk" me to do something I don't want
Have you seen that episode in New Girl when Nick Miller pretended to be "Jeff Day" so he could buy a sedan car on behalf of Jess? Next thing he knew, he was getting persuaded by the car salesman to buy an RV instead! Lucky for us, this myth is already outdated and just best to be left as a scene in a Netflix series.
Contrary to an old belief, dealers are here for you to listen to your needs and make you a happy customer. Treat them as a partner to provide you with the best price and vehicle possible. A bad review on their service because of tricking you to buy a vehicle you don't like is just not worth the effort— it may even cost them an opportunity to make a sale.
If you're in search of trusted dealers, here are some you can find on Carousell:
Myth #3: Lower payment equals a better deal
Buying a car is just like choosing a new phone plan— we tend to focus on what's the most affordable monthly payment scheme for that unit we aspire for. Sounds like a practical plan right.. or is it?
For car buyers, it may really seem that you're getting a good deal when you opt for offers with low monthly payment. Here's a caution though: If you look more closely, you may end up paying more for your car than it's actual cost.
By focusing on upfront numbers, it would be easy to play around with the rest of the factors. Yes you may shell out a lower monthly payment, but if you pay for more months, the interest rates will add up. This makes your car purchase more expensive without you even knowing it! 
Our advice? Don't be afraid of paying more early on if you can afford it. This move may save more of your hard-earned cash in the long run. To get more control over your budget, you may want to try the following Carousell Autos tools:
Loan Calculator

– helps you estimate your monthly loan repayments

Affordability Calculator

– helps you find cars that suit your budget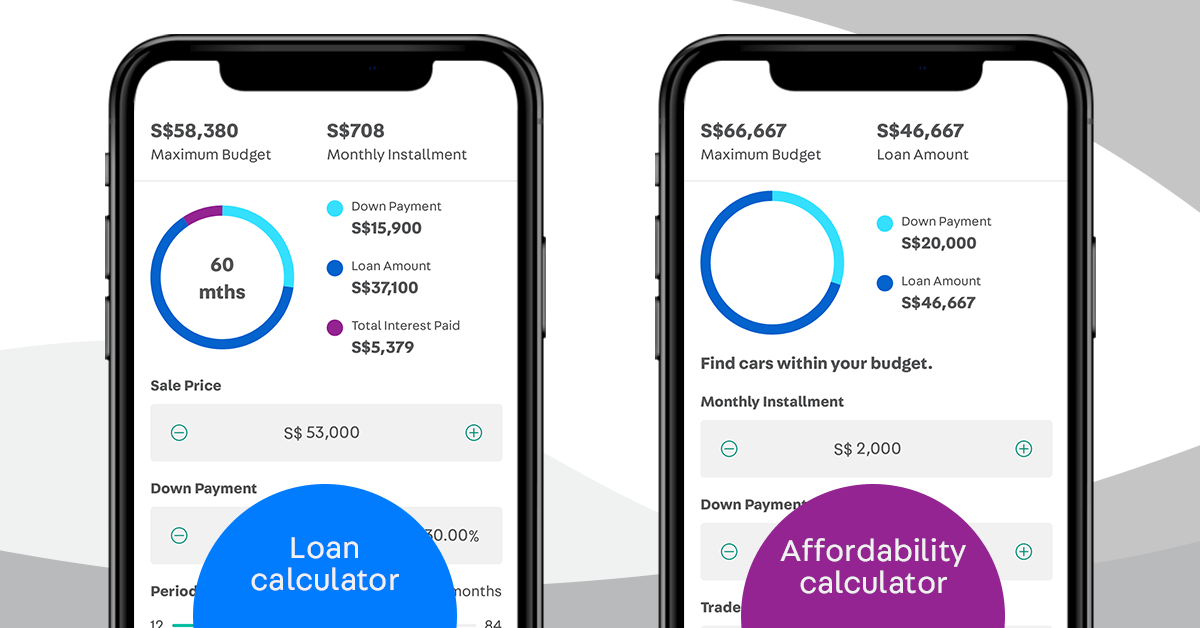 These tools are exclusively available in the app— download here via iOS and Android.
Myth #4: If I don't use the authorised workshop of my dealer, my car warranty will be void 
Let's say for future car repairs and maintenance, a friend recommended this independent workshop that provides a more affordable service. Do you fear that your warranty will not be honored if you won't choose your dealer's authorised workshop over it?🤔
Here's our answer: Don't worry. It will still be honored!
According to the Competition Commission of Singapore (CCS), they have worked with major authorised car dealers to remove these car servicing and repair warranty restrictions. This aims to create a more competitive market in Singapore and to provide more car repair/servicing choices at great value for motorists.
Car dealers can only void a car warranty or reject a claim if the damage is proven to be caused by the independent workshop.
If you're eyeing to go independent, we have listed Carousell's recommended car workshops and accessories sellers for your peace of mind.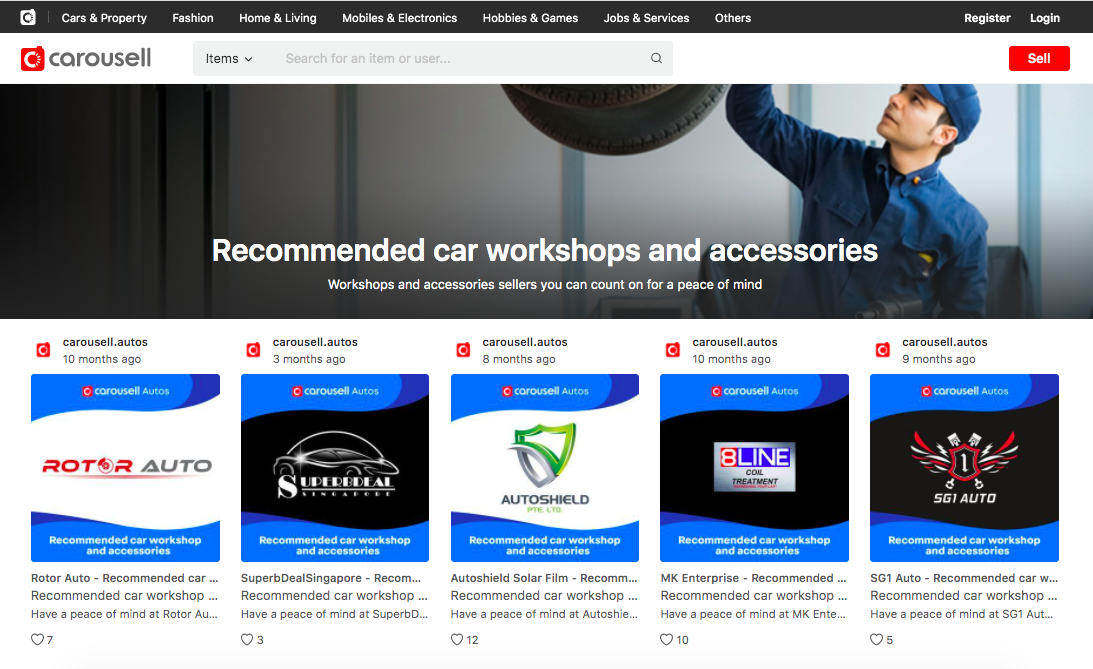 Myth #5: Used cars are not as reliable as buying a brand new one
Most people decide to sell their car not because it's faulty. At times, it's fueled by a lifestyle change. They could be upgrading to a bigger one for their growing family, or want the latest model. Who knows, they might even be giving up their dream car in exchange for an emergency expense.
Buying a used car that is regularly serviced, with its oil changed and maintained by its previous owner is as reliable as a new one! Reputable dealerships will definitely do their own inspection of the car's history before putting it up for sale too. They wouldn't risk their reputation by selling you a neglected vehicle. For more peace of mind, you can ask your own or the used car dealership's in house mechanic to help inspect the car you're eyeing to buy first. 
Pro tip: Did you know that Carousell, together with authorised dealerships have an initiative called Carousell Inspected, Singapore's first pre-purchase inspection for pre-owned cars? This aims to assure you of the vehicle's quality before you buy! Some of our partnering brands are Alfa Romeo and Lamborghini.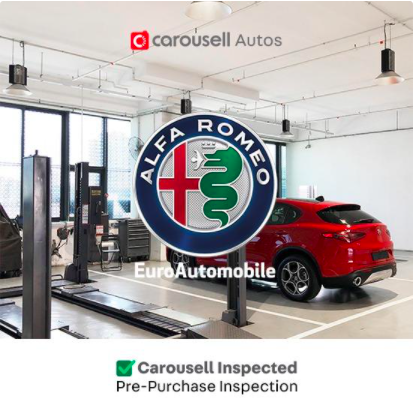 Just like everything else in life, it pays to take every car myth we hear with a grain of salt. Hope this article helped take the hassle out of your car buying research! Happy shopping.🚗💯