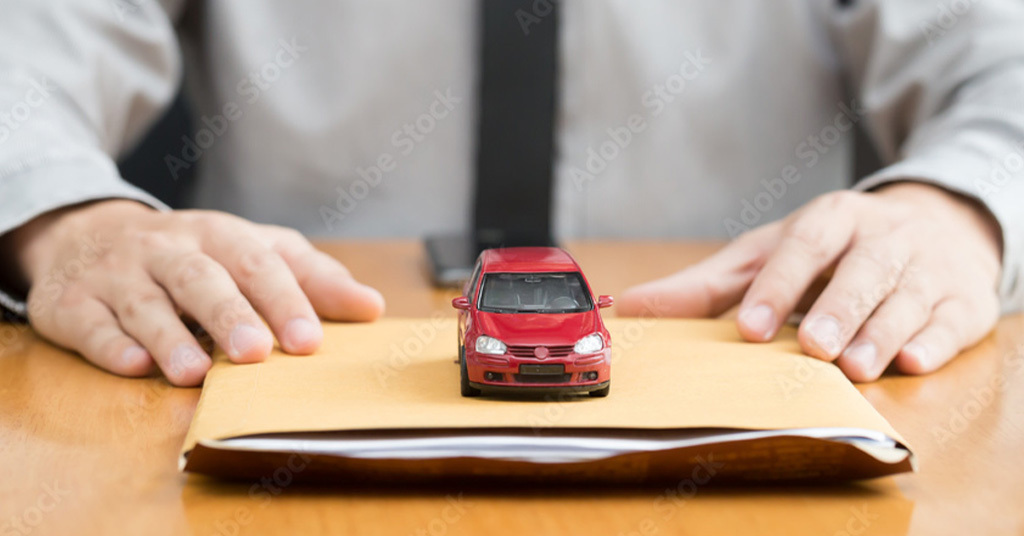 Reading Time:
10
minutes
Cars are a big investment, especially in places like Singapore, where used cars for sale are widely available.  However, the automobile prices are touching sky-high in the city and you need to be well-prepared in advance to make sure everything is in place and there are no loopholes whatsoever before the deal goes through. When you choose to buy a pre-owned car, make sure that the entire checklist meets up your requirements as you are investing a decent amount for your possession and nothing should be ignored which would arise to become a problem at a later stage.
It is worth taking your time and delving deep into the nitty-gritty's that go along with the process of buying a used car to make sure you are on the right track. Here, we have charted out a few points which if adhered to can help you make the right decision in checking out the right pre-owned cars for sale in Singapore. There are specific points which need to be focussed upon in order to get the best deal out of your used car purchase, the reason, we have jotted down these important points to help you get a better grip on the used car buying process in Singapore. 
How to choose the right car?
Buying a used car in Singapore is as tedious and expensive as owning a home, as it can be rated as the second most expensive possession that comes after property. When searching for second hand cars for sale markets in Singapore, you should chalk out a proper plan as this is a big financial commitment, and you need to put some thought into the entire exercise, right from choosing the right vehicle to completing the buying process. Every detail should be looked upon so that there are no gaps and no regrets after the deal goes through. Rushing into things might turn against your favour and cause potential damage. 
Buying a car is a big investment, hence you need to be cautious and spend the same amount of time you would in something as important as purchasing a property which is almost like an investment for a lifetime. In Singapore, used car owners have been spending a fortune and hence it is necessary to go through the entire buying process with utmost precision. It is extremely important to consider some important points in order to be sure that you make the right choice and get the best deal. Researching in depth and getting your finances sorted should be on the top of your to-do list. Before stepping out shopping for the right car, you should be well-prepared about the various aspects that go behind buying a used car, which will end up giving you fantastic results. 
Zeroing down on a good, reliable car with clean records should be on your agenda, and you should totally stay away from panic buying and spending more than you can afford. Not submitting yourself to pressure under any circumstances during your search for the perfect used car in Singapore has its own advantages. While choosing a used car, you should check out on two important aspects. 
Budget

Features
Let's narrow down on these subjects to give you a better understanding of it.
 When we talk about budget, you should narrow down your options which can help you compare a realistic number of suitable cars that are available in the market. The foremost thing to do is set a price limit under which you want to purchase your used car. 
So, what exactly is your price limit? 
Price limit determines the amount you are willing to spend on your car. You should set a clear price ceiling which will help you decide straight away the car that would fit in your budget accurately. 
What features are you looking for in a car? 
The type of car you are about to buy depends on your lifestyle and needs. For example : do you have a big family or a small family? How many seats do you need in your car, should you buy a hatchback, sedan or an SUV? Other factors which need to be considered are whether you would be carrying a heavy load or do you need plenty of boot space to transport goods or whatsoever and so on. Your must-have features will help you zero down the right car that suits your requirements perfectly. 
What's the best place to search for a used car in Singapore?
There are numerous options for you when it comes to finding that perfect used car, the most important ones being car dealers and private sellers amongst all.
Authorized dealer: One of the biggest advantages of buying a car from a licensed professional dealer is that he will disclose any major issues that the car in question has, as he is legally required to do so. Any defects or issues with the car has to be solved before he gets it in the market. 
Private seller: If you are buying a car from anywhere else other than a licensed seller, say a private seller, then the responsibility of checking the vehicle for any defects entirely falls on you. In such cases, you need to be sure that the car is mechanically conditioned, and also the papers are free from any legal obligations like a vehicle loan or any other official litigation. You need to inspect everything in detail to avoid any kind of after purchase issues.
Used car portals: There are many used car portals which have a wide range of used cars listed under them. You have the option of choosing from a variety of car models with features you are looking for on these car portals. Carousell is one of the widely used car portals in Singapore which lists a wide range of car brands right from Mazda MX5, Honda Integra, Toyota Prius Hybrid, Lexus ES250, Mini Cooper, BMW 216D, Mercedes CLS to Porsche Cayenne and many more. 
Car auctions: There are other options of buying a used car in Singapore and that is via car auctions where there's a possibility of finding a good vehicle under budget. Car dealers often buy their stock from auctions and sell them for a premium. If you can get hold of any such auction taking place around, there are chances you can seal a good deal. There is one disadvantage here and that is you can't take the car for a test drive and that prevents further inspection of the vehicle in detail.
So, which is the best option to buy your car? 
When buying a used car, you should make sure that the actual condition of the car is the same as advertised by its seller. You have to be extremely vigilant and double check on numerous factors that depends on who you are buying your car from. If your budget allows, you can pay a little more premium and opt for buying a pre-owned car from an official showroom or a dealership. One of the biggest advantages of deciding of buying a used car from dealerships is that, they will rarely give you a bad deal as their visibility is high in the Singapore car market and media and any deviation in their services which pushes their reliability and quality even a bit will call for their bad reputation. 
Used cars which are bought from dealerships also come with warranties, which can assure buyers that the car they are about to purchase will service them for a longer period of time. Most importantly, as a consumer you are protected by the Lemon Law which makes it mandatory for goods sold by registered businesses to perform at optimum levels, and that's quite reassuring for someone who is placing his bets on buying a used car. 
The next best option is buying a used car from a direct seller who owns the vehicle at present and has put it up for sale in the market. Although, this option is a big dicey as you have to ensure that everything associated with the car you are buying is in place. One big advantage of buying a used car from direct sellers is that you can bargain a lot and seal the deal at a much cheaper rate as there are no margins involved here. 
No matter from where you choose to buy your car, make sure you follow certain rules along with a few precautions, which will lead to a trouble free buying experience.
Check out a variety of sellers: Getting a better idea of what is the actual price is of the car that fits your specifications, which will help in negotiating and fetch you a better buying price. 
Checking servicing and maintenance records: If you want the car you are about to purchase should last a lifetime then make sure it has been serviced at regular intervals as specified by the manufacturers which will result in better performance over a longer period of time. 
Get the car checked by a knowledgeable professional: Having the car thoroughly inspected through a professional or an evaluation center or a reputable mechanic ensures that you are making the right choice. Sellers might misguide you by tampering the car odometers or covering up scratches or dents with paint job if there is any instance of an accident. In such cases, taking professional help might increase your chances of landing yourself the right vehicle.
Take the car for a test drive: Taking the car for a spin ensures that you are on the right path as during the drive you can observe how the suspension, brakes, steering and gearbox are functioning. 
How to make sure all the parameters of checking the right car are met? 
For new car buyers a test drive must be enough to check if the car is right, but for used car purchasers who are planning to buy from private sellers especially, there are a host of checks which need to be performed which can be segregated as mentioned below: 
Interior
Exterior
Engine
Other specifics
Test drive
Interior: Check for proper functioning of all electronics installed in the car, including the seatbelts and upholstery. Check whether all the lights are functioning along with the power windows, air conditioning, music system and any other electricals that draws your attention. Lift the floor carpet to check any rusting or signs of damage or repairs. 
Exterior: Walk around the vehicle, also observing it from the front and back, including the bottom and sides, to check for any dents or imperfections. Any imperfections in paint or overcoat can turn out to be a possible accident damage being hidden, so you need to keep a close watch on that area too. To check proper sealing, pop the hood, open the trunk and try opening closing all doors and windows, also checking all locks and hinges whether they are working smoothly and evenly. 
Engine: Keep the engine idle for a few minutes and then accelerate with a quick push to check if any smoke or puff emanates, if it does, there could be a possible piston or valve issue. Also check for any oil drops or drips or wet residue on the engine surface. Check the radiator water, which should be clean and free from oil. Keep a watch on the oil filter caps, as a creamy white residue probably calls for a cracked cylinder head or leaking gaskets. 
Others: Check the condition of the chassis including the engine number, chassis number and number plate. Any paint job means there has been a major or minor accident. Watch out for tyres which are not evenly worn out, which may be signs of a previous accident or any other problem. Look for any corrosion under the car too before giving a thumbs up and going ahead with the purchase.
Important documents to be checked before sealing the deal.
Now, the most important part before you seal the deal is to check the documents of the car you have decided to purchase after going through all the checks. Here is the list of documents you need to go through for a hassle-free purchase.
When buying a used car from a private seller, you'll need to transfer ownership to the Land Transport Authority (LTA) or an Electronic Service Agent (ESA) to make it official. You should generally get all relevant documents at the time of purchase, including:
Vehicle registration
        Completed and signed transfer form
        Identification documents of both buyer and seller
        Original motor insurance certificate in the buyer's name
        Original and valid vehicle inspection certificate issued by any Authorized Inspection Center
        Original Vehicle Parking Certificate in the buyer's name
Also, the transfer of car registration should take place within seven days after a sale, as it is an offense to continue driving the car without transferring it to the latest purchasers name. 
Conclusion
Buying a used car in Singapore is a big decision and involves a lot of research and responsibilities. However, if you make the right moves, you can end up saving time, money and probably save yourself from getting taken for a ride. Figure out the best ways that can enhance your used car buying experience. Going through all the checkpoints mentioned in the document will ensure that you are on the right track. As long as you are well prepared in advance and have the relevant information in hand, you can be fairly successful in your used car buying journey.